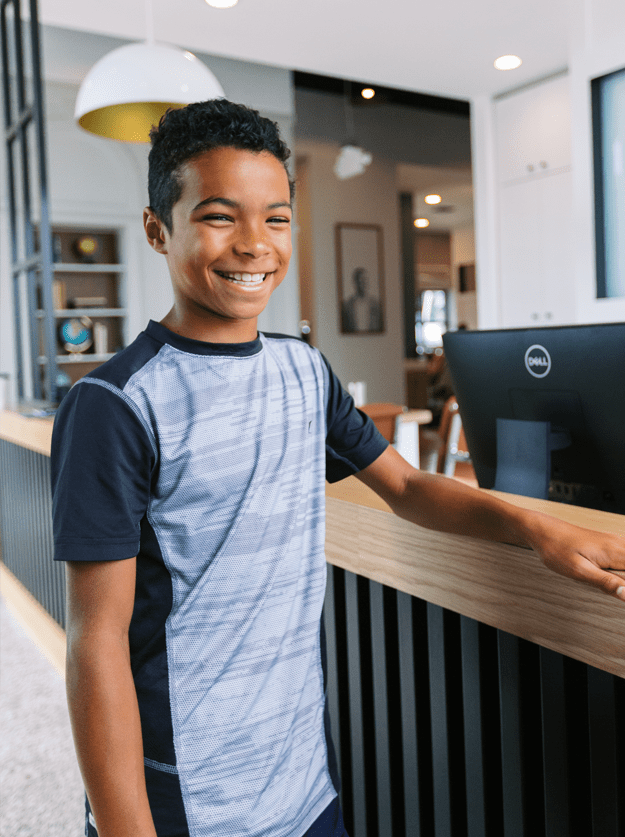 Are you new to Richmond or thinking about switching to a new provider? We invite you to book a consultation online and visit us. We think you'll find we're quite different than the rest.
Preparing for Your
First Appointment
Once you have booked an initial consult, please send your previous dental records if possible. Your records along with an oral exam will allow us to create a smile health plan which includes regular cleanings and imaging. If you'd like to consider cosmetic services such as whitening as part of your routine, we'd be happy to discuss our offerings.
Book Online     


Get Directions          


Contact Us Insurance &
Payment Options
We accept most insurance policies including Aetna, Cigna, Humana, United, Guardian, Sunlife, Ameritas, Principal, UCCI, Colonial, and more. See the full list of approved insurance providers here.
Get a glimpse of our state-of-the-art office, welcoming reception room, and other unique amenities.
Frequently Asked Questions
Q   How often should I see the dentist?
A   To keep that smile healthy and looking great, consider visiting us for a regular checkup at least once every six months. We will help determine if you may need to come in more frequently.
Q   Is there a different check in or exam process currently because of COVID-19?
A  The day before the appointment you will receive a text message asking you to fill out a pre-appointment health screening. Once you arrive at the office, you will need to respond to the message sent the day before or call the office to let us know you have arrived. When a chair is available we will meet you at your car and welcome you in individually. 
Q   How can I book my first appointment?
A    Booking your first time appointment with Northside Dental Co. is easy with our online form! Just select first time, answer a few questions and you'll be ready to go.
Don't have insurance and looking for another
payment option?
No dental insurance, no problem! Learn more about Northside Dental Co.'s Savings Program.
Connect With Us and
Discover Northside Dental
Looking to book a cleaning or want to talk to our dentist about your dream smile? Book your appointment online today!